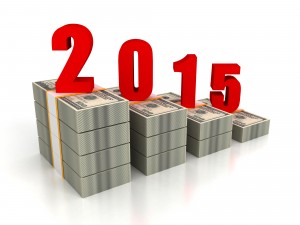 Summer is barely over, but it's time to start thinking ahead to 2015. What should you be thinking about during the fourth quarter, to make sure your business is poised for growth and success next year? Here are four tips to help you ensure that your strategic plan will work all year.
Don't Overthink It. Keep your plans simple. The more complex they are, the more time they will take to implement and the more chance you will lose momentum. The simpler the plan, the more likely that you'll achieve it. Your executive team should pick 1-3 measurable goals that you want to achieve, then identify three tasks that are going to drive the accomplishment of each goal.
Identify Short- and Long-Term Goals. When you lay out a new plan, a year seems like a long time. Your plan will lose momentum unless you create urgency. Break your long-term goals into 90-day or quarterly "sprints." Your team will have more enthusiasm and energy if goals are within view and within reach.
Get Your Employees on Board. The best-laid strategic plans will go nowhere if the employees who do the actual work are not informed or engaged. Use meetings, technology, performance plans or whatever other tool you need to use., to make every employee knows his or her role in the plans.
Enforce Accountability. This action needs to come from the top. The CEO and other top executives have to hold managers and employees accountable to that year's plan. If they don't, it will fail. Make sure everyone knows what your expectations are and what consequences will arise if those expectations are not met.
Your organization's business goals for the coming year may be a specific revenue growth percentage, further penetration of an existing market, breaking into new markets or improving profitability overall. Formalize these goals by writing them down, communicate them to your team, hold the entire company accountable, and watch your business grow. It really is that simple.
And if you want to simplify your payroll, HR, and employee benefits functions, call the team at Complete Payroll. We can customize a plan that aligns with your plans and your budget.