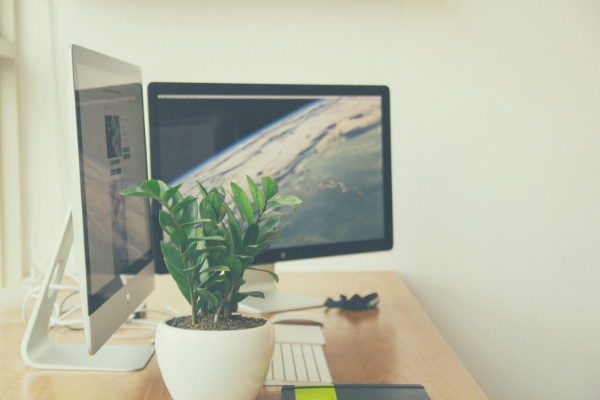 This article has been provided to us by a guest contributor, Amy Collett of BizWell. BizWell specializes in personal branding, resume development and other small business marketing services.
You don't have to have thousands of dollars and unlimited time to start your own home-based business. With the right mindset, a little research and hard work, you can launch your own successful company from the comfort of your own home. Here's how to get started:
The idea
With few exceptions, any business that can be handled from an office can be handled from a home office. If you already have an established career, you may find success as a consultant in your industry. As a consultant, you leverage your knowledge and skills to help others successfully run their own businesses. Consultant Journal explains that consultants are independent contractors that simply offer a service to whomever they please. Even if you aren't certain what you'd like to do, there are many ways to test out the proverbial waters, often without significant financial risks. Oberlo's list of start-up ideas for 2018 includes selling smart watches, dash cams, wireless earphones, selfie drones and numerous other physical in-demand items that can easily be drop-shipped without you ever having to lay your hands on a product.
Establish billing options and merchant services
One thing is certain and that is that you want to get paid for work performed. And since cash is almost outdated, you will need to make the process easy for your customers. Entrepreneur asserts that you must have the ability to accept credit cards. When your business deals with items such as the ones listed above, you should be prepared to offer services such as expedited shipping and gift wrapping.
Master your marketing plan
If launching a business is intimidating, creating an effective marketing plan is even more so. Failure to gain exposure tanks countless businesses each year. Budget-conscientious marketing ideas include publishing usable content to your website and leveraging social media to create buzz. Of course, nothing beats simply getting out into the big wide world and mixing and mingling with your potential customers. Trade shows, local community events and even fundraisers are a great way to get your name out there.
Upgrade your office
When you run any type of small business, your ability to quickly and effectively communicate with your clients is the backbone of your success. Make sure you have the best Internet available and outfit your home office with the equipment you need to succeed. A quiet workspace, printer, copier, desk and comfortable office chair will get you started. If you deal with data or must constantly switch back and forth between screens or programs, a second or third monitor will be an invaluable addition to your home office arsenal. CNBC goes into more detail on office equipment to make your business run smoothly.
Handle the practical
While you will no doubt be busy fielding phone calls and fulfilling orders, you must also manage the practical aspects of running a business. This will include setting up an employer identification number, registering your company's name, and getting a business license. Depending on where you live, you may also be required to obtain a certificate of resale and additional permits for home occupation to fully meet the zoning requirements. A separate bank account for business transactions and a simple accounting software including QuickBooks will help you keep track of orders, payments and profitability.
With a little planning, you can run a successful home-based business. Start by clearly outlining your products and services, implement a marketing plan that works for you, and don't forget to tie up loose ends lest the IRS come knocking at your door.