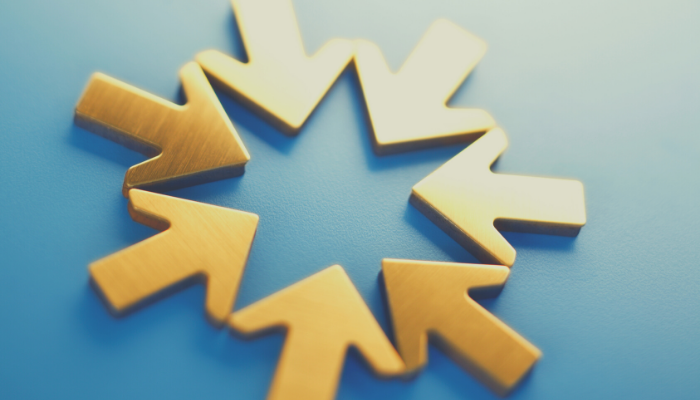 The fight to create an inclusive workplace is far from over. But recent decades have seen advancements in not only civil rights but an understanding by employers of the value that diversity can bring to the table.
By creating less homogenized workforces—by hiring across racial, gender, ethnicity and age groups—companies are able to broaden their talent pool, innovate more creatively and develop healthier workplace cultures.
Below we'll talk about some of the benefits and challenges you'll encounter when you set out to make your workforce more diverse.
Diversity of Thought
As you might expect, homogeny in the workplace means homogeny of thought. Hiring from only one or two specific groups will severely limit your ability to problem solve from all directions as well as innovate new ideas and tap into cultural trends and conversations.
One interesting little tidbit of information about this process, though, is that simply having a diverse staff isn't enough. You need individuals with different backgrounds, perspectives and life experiences.
When Harvard Business Review looked closely at performance variability in relation to age, gender and ethnicity, it found it had little impact on unique problem solving (which should be obvious since there is no inherent biological difference in the ability to problem solve among those groups).
Instead, what mattered most was cognitive diversity. This means diversity in the way individuals "think about and engage with new, uncertain and complex situations."
Broader Innovation
When comedian Jordan Peele's directorial debut, a horror film called "Get Out," hit theaters in 2018, it was a critical, commercial and cultural phenomenon. It took home the Oscar for best original screenplay and nominations for best actor, best picture and best director—all virtually unheard of for horror films.
You may be wondering why we're talking about movies in an article about business, but stick with us one minute here.
What made "Get Out" feel like such a fresh take on a genre known for its recycled plots?
Peele himself explains the story feels innovative despite following standard genre tropes and formatting because it's one of the first times Black Americans were able to see their own stories filtered through that lens. Growing up, he hadn't been able to see himself represented on screen—so he wrote a movie where he could.
When we hire broadly, we're including people who come from all different walks of life, all different experiences and all different backgrounds. Your projects will be influenced by these unique angles and viewpoints. Nothing fuels innovation like hearing from the typically unheard.
One study showed that pro-diversity policies not only fuel improved diversity in decision-making and innovation but also tend to have more growth options, bigger cash flow and stronger governance. In essence, diversity can increase the value of your corporation.
Some Challenges You Can Expect
In a perfect world, integrating a diverse workforce would be seamless. Unfortunately, it's 2020, and none of us is under the illusion that we live in a perfect world. Fortunately, none of the obstacles you can expect to encounter is insurmountable. Below, we'll go over a few of the roadblocks that you may run into:
Cultural Differences
Unfortunately, from time to time, disagreements and misunderstandings can arise because of cultural differences. For human resources, this makes it important to hold sensitivity training that covers what is and is not appropriate in the workplace—for instance, clarifying appropriate reactions to cultural garb and banning merchandise and symbols that may be considered racist.
Age Gaps
Age gaps can cause misunderstandings between workers, specifically in the form of values. Studies show that the values of millennials and Generation Z drastically differ from those of baby boomers. While baby boomers tend to be more loyal to a single workplace, millennials recognize the need for advancement—but are more likely to feel happy in a workplace that is more inclusive and that engages in social advocacy.
According to a 2106 Census Bureau study, the current United States workforce is broken up into these fragments:
Nineteen or younger: 25.5%
Twenty to 39 years old: 27.1%
Forty to 59 years old: 26.1%
Sixty to 79 years old: 17.6%
Eighty and older: 3.7%
Based on this even distribution, be prepared to serve the needs of multiple generations.
Communication Barriers
While English is the most common language in the United States, other languages are growing at a significant rate (not to mention the need for inclusion of American Sign Language). Be prepared for the need of an interpreter if necessary.
Language isn't the only barrier to communication that comes with diversity. Cultural communication norms can be difficult too (Netflix comedian Trevor Noah famously lampooned his confusion with the American context of the word "napkin"—which in his home country of South Africa, refers to a baby's diaper).
Improve Your HR Decision-Making With Complete Payroll
Complete Payroll is the human resource organization that recognizes humans are more than just resources. Let us help you improve your human resources program, your payroll accounts and more. Visit us on the web.