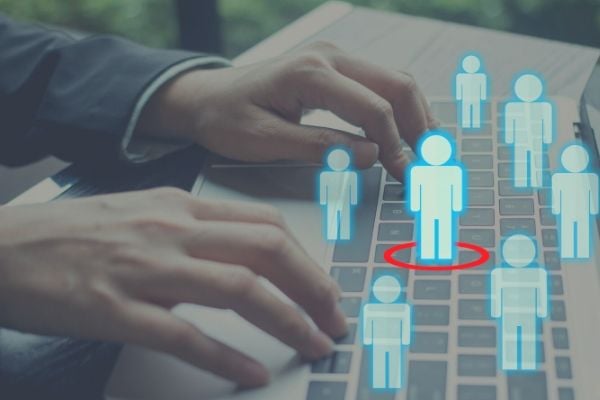 The world is evolving quickly, and ever since the invention of the internet opened the free exchange of information, the pace of change has accelerated even faster.
In the year 2000, Google's chief engineer Ray Kurzweil guessed that 20,000 years of progress would occur over the next 100.
The world of human resources certainly is evolving every year as new technologies emerge and create new enterprises and new realities for the business world.
Below are our predictions for upcoming growth, change and expansion in the world of human resources in 2020 and beyond.
HR Will Expand the Definition of Diversity
As senior vice president of human resources at Upwork, Zoe Harte, pointed out in a column over at Forbes, diversity and inclusion have become more important to human resources than ever.
According to a survey by Glassdoor, 67 percent of job hunters "consider workplace diversity an important factor," and over 50 percent of already-employed workers "want their workplace to do more to increase diversity."
But Harte also pointed out that today's definitions of diversity and inclusion have grown beyond just race, gender, LGBTQ+ identities and religion.
The definitions have expanded to include the diversity of geographic locations. The world has become a "global village," and remote work technology allows employees to work remotely from all corners of the globe, no matter where a company is headquartered. This sort of cultural diversity allows for an enormous blend of input and opinion. It also means HR will have to work with employees of different languages and time zones.
Diversity of age has expanded as well. Because of increasing life expectancy, an aging population and a population that continues to work past the normal retirement age, the workforce currently spans five generations for the first time in history.
Even employee education level is more diverse now, as some companies no longer require a degree.
HR Will Become Part of Branding
An organization's reputation for employee happiness is more important than ever, and companies with happy employees outperform their competition by 20 percent. HR's role in that is critical.
In the case of Apple's diversity initiatives and Trader Joe's generous benefits and laid-back attitude, an HR department's ability to create a welcoming and healthy work environment can be transformed into a positive corporate brand reputation.
However, other instances—such as what The Guardian called "brutal working conditions" in Amazon's factories—can cripple public perception and drive away key talent.
Job candidates will have formed an opinion of your company before they walk in your front door, the same way that customers have already formed an opinion of your product. Potential employees build an image by reading your website, reading reviews and viewing the social media of employees.
Public image can impact whether or not key talent will apply, interview or stay at your company. One-third of candidates surveyed said they would decline an otherwise perfect job if they felt it was a poor cultural fit.
HR Will Become About Big Data
The information technology industry and data brokerage businesses are large and current. According to IBM, 90 percent of all current data was created in the last two years.
Most predictions guess that HR will start working with big data—datasets that are too large for the average database software to handle because of storage limits.
There are a number of ways big data can be usefully incorporated into an HR role. If an HR manager knows how to effectively read and interpret datasets, it can be used to answer a multitude of questions related to hiring and employee retention, such as:
How long should it take to bring on a new hire?
What times of year are employees happiest?
What category of employee performs the best and why?
What skills are trending?
Currently, most companies ignore the value of big data. An accurate understanding of this information can help companies make more confident decisions, refine their operational efficiency, reduce costs and solve problems before they occur.
Because this information isn't easily accessible without a data interpretation skillset (one expert panelist compared giving analytical tools to untrained HR personnel to "giving a chainsaw to a 4-year-old.") HR roles will likely begin to require higher technological proficiency.
Forward-Thinking Human-Resource Solutions
At Complete Payroll, we understand the need to look at the future of payroll solutions while keeping a firm foot in the present. We recognize that you can have all the best HR technology in the world, but it won't mean a thing if you forget that people are more than just resources.
We apply innovative payroll and human-resource solutions, offer industry-leading HR tools, and supply a number of options specialized for startups of any size.