Things to Consider When Reopening Your Seasonal Company for the Year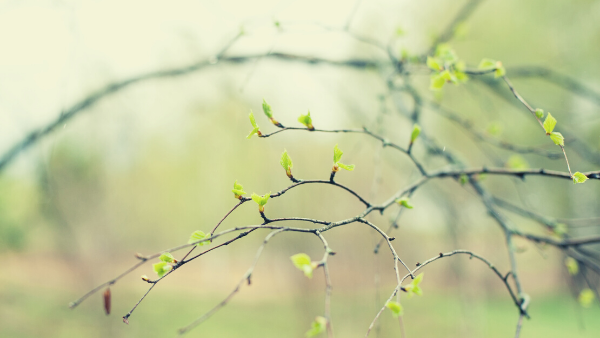 Gearing up your business for a successful reopening can be a challenge for even the most experienced seasonal business owner. While from the outside it may look like you had nothing to do with yourself during the offseason, you actually spent that time putting into place everything you need for a successful reopening when your season rolls back around.
In this article, we will show you some of the many things you may want to consider adding to your to-do list to get the most out of your grand reopening.
1. Review Last Season's Data
Every previous season should be a launching pad for the season you're about to begin. Before you're busy with the upcoming season, dig deep into your sales numbers and try to spot some trends that you could address and improve upon. Take a look at what your expenses were and gauge how much inventory you should have on hand based on how much you sold previously. Your data from the last season will help you set goals and expectations for the next one.
2. Set Goals and Decide How You'll Measure Progress
Looking at last season's data, you should never be satisfied with simply repeating that performance. Use those numbers to set new goals for your business. These goals could be anything from sales goals to the number of new customers your marketing efforts bring in this season. Decide on the metrics you will use to know when you have reached your goal.
3. Update Your Business Online
Chances are your business has changed a little since last season, whether with new products or services being offered or new prices. Make sure all of the places your business resides online are updated reflecting that new information for your future customers. Be sure to check for the accuracy of your contact information and hours of operation, and update any staff member who may have joined or left your company. Take some time to breathe new life into your online presence so that you attract even more customers this season.
4. Make Marketing a Priority
After not being in the forefront of your customers' minds for an entire season, strategic marketing could not be more essential for a seasonal business. Start by looking at your marketing efforts last season and whether or not they paid off. Using those numbers, tweak your marketing strategy to reflect what you could have done better last time or what worked to attract customers. If you're not already taking advantage of marketing strategies that use social media or direct email, it's time to consider them. It's estimated that 27.6% of the global population - a whopping 2.14 billion people - use the internet to shop for goods and services. If you're not marketing your business in places where people are shopping online, it's time to focus some energy in that direction.
5. Focus on Increasing Your Inventory
Let's face it: customers are fickle. Disappoint them once, and they may never return. And nothing is more disappointing to a customer than needing a specific product only to learn it's out of stock. Looking at your data from last season, make the best guess you can for how much inventory you will need on hand to make sure customers walk away happy and eager to return. Additionally, look at your hottest sellers from last season and make sure you have plenty, if not extra, on hand to keep your customers happy.
6. Update Employees on Service Practices
Before the hustle and bustle of the season strikes, equip your employees with valuable training in customer service that will help create better customer experiences. Take some time to review important company policies and train them in any new policies when it comes to performing their job.
Whether this is your business's 5th season or 50th, your busiest time of the year will only be as successful as the preparation you've made beforehand. For more tips and tricks to help your seasonal business grow and thrive, visit Complete Payroll's blog for updated and valuable information.
Get The Newsletter
Bi-weekly on Thursdays. We compile HR best practices, labor law updates & other content to help you pay and manage your workforce more effectively.