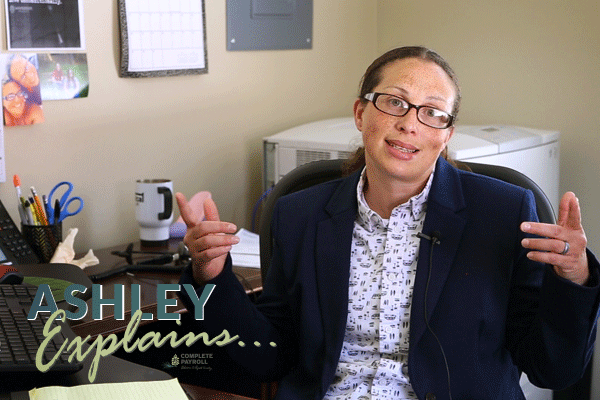 In this episode, our resident tax guru Ashley explains third party sick pay, and how you can save yourself time and money by entering it regularly instead of waiting for year end.
Check out the video below:
Read the Transcript:

Ashley: Third party sick pay is a hot topic at year end. However, it should be a hot topic year-round. I always encourage employers to enter these amounts as they occur, or at least quarterly. Don't wait for the annual statement to enter it all at once. You will save yourself time and money if you enter them in a scheduled payroll throughout the year. It will be one less thing for all of us to do 😉come January.

See, when they get entered in a payroll, there's a special check type for third party sick pay. This type automatically makes the employee's taxes paid, and does not collect them with the payroll. They will only collect the employer taxes. The disability carrier will collect and pay the employee's share of the taxes from the sick pay earnings. Earning amounts and the amount of taxes calculated and collected will show on the statements you receive from the carrier.

There are three types of sick pay: taxable, non-taxable, and long-term. They are all taxed differently. It is important that you verify earning amounts, and that the taxes calculated match what's on the statement. Otherwise, you can end up receiving a notice for more money due, and that sucks.
And, remember that this information will be included on the W-2s that are produced at the end of the year. The carrier will not need to produce a W-2 to record those wages.


Got any tax questions you would like Ashley to explain?

Email her at ashleyexplains@completepayroll.com

Thanks for Watching!