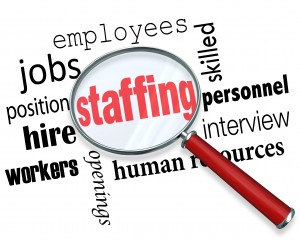 Back to school is behind us and Halloween hasn't happened, but it's already time to start thinking about the winter holidays—if you know you're going to need temporary help. Especially if you're in the
customer service,
retail,
administrative,
hospitality,
shipping and delivery,
inventory,
technology, or
accounting and finance industries
you'll probably need extra help during the holiday season. If you start now, before things get hectic both personally and professionally, you'll avoid making hasty or desperate hiring decisions and have a much happier holiday season.
So how can you find the best temporary employees?
Think Warmth. Not because it's going to be cold outside, but because personality counts for a lot with seasonal hires. Look for attitude as much as aptitude. In many cases, seasonal workers will be dealing with angry or annoyed or just plain stressed holiday shoppers or clients rushing to get something done before year's end. They must be able to stay calm and professional in such situations. Don't worry as much about experience or skills, but about dependable people who emphasize safety and customer focus.
Give Preference to Repeaters. Speaking of dependability, if you employed any great seasonal employees last year, be the first one to ask them to return. Or if you find someone this year that really steps up and does the job well, be sure to hold onto that contact information. It'll help you streamline your hiring next year.
It's Academic. College students who are home on winter break or staying on campus while classes are over for a couple of months make ideal candidates for seasonal jobs. They have flexible schedules and high energy, and if you like what you see, you can recruit them to work for you during spring break or the summer months if you need them then.
Consider Retirees. Many businesses are discovering that retirees make excellent full- or part-time seasonal employees. Like college students, they usually have flexible schedules, but they add the bonus of having years of valuable work and life experience that they can apply to several different positions.
Put the Accent on Employee, Not On Temporary. Don't shortchange your temps in terms of onboarding, training or HR and other related processes. Keep them in the loop to avoid confused, ill-equipped workers or violating labor laws. You also want to give outsiders a good impression of your brand, so treat them as well as you would a full-time employee.
Delegate. To spare yourself from having to deal with payroll processing, human resources issues and more for your seasonal employees, check out the complete solutions we offer at Complete Payroll. We can customize a solution just for you. Call us if you'd like to know how!