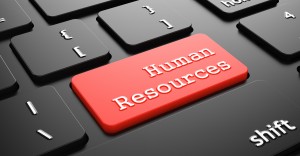 Human resources trends sometimes come and go quickly, because the industry is constantly evolving. But this year, whether you run a large or small business, the emerging human resource trends in 2015 should come as no surprise to those who have kept their ears tuned to the buzzwords of the industry in 2014.
Employee Development. Look for employees (and management) to expect more in the way of employee development. Because certainly you've heard discussion about the skills gap over the last couple of years? The burden is mostly on employers to provide training, or to start working more closely with colleges to close that gap.
Multigenerational Workforce. It's not only Baby Boomers, Gen X and Millennials/Generation Y anymore. Generation Z—those born in the mid-90s—is now entering the job market. And Millennials are moving up and becoming managers. In addition to the differences in leadership and teamwork expectations, you may see requests for changes in benefit packages that more closely reflect the goals of all generations.
Technology, Technology, Technology. You need to embrace technology for recruiting, hiring, and more. You want to offer online applications and mobile phone apps while using social media recruiting techniques. You can use e-Verify for employment authorization or administer computer-based skills testing. Telecommuting is going mainstream, often due to the younger generations' focus on work/life balance, and sometimes due to the employers' desire to save money by using freelancers on a per-project basis.
Big Data. Companies have gained access to more and more customer data. Now you need to know how to use it—to gain insights about customer and employee behaviors, and to improve efficiencies inside the organization.
Retention. The economy is growing, unemployment is shrinking, and pay is rising—and so are turnover rates. Employees are feeling more confident about looking for new positions, and while in past generations, it was uncommon to switch jobs frequently, now the average number of jobs held during one's lifetime has nearly doubled. In order to retain top employees, you'll have to do market assessments to make sure you haven't fallen behind in compensation and benefits.
What trends are taking precedence in your organization? Has technology changed the way you do business? Share your comments and questions below! And if you'd like to offload HR work to a company that is dedicated to knowing the most recent trends, give Complete Payroll a call today. We are a top HR and payroll firm in New York State -- we can help.