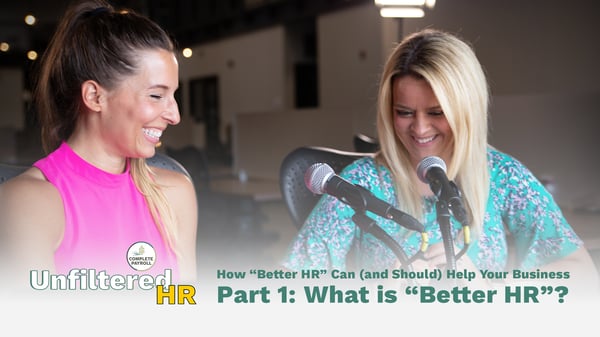 Our very own Jennifer Strait and Emily Martin from Ally HR Partners launch the first of a five-part series on what "Better HR" can (and should) mean for your business.

Topics Covered:
What is "Better HR"?

The importance of Purposeful HR

Homework assignment: Define your company's mission & values

How "Better HR" can help you develop stronger relationships with candidates, customers, and partners.
Watch the Full Episode:
---
Questions? Suggestions?
Interested in Hosting a Future Episode?
---
Contact Emily Martin:Web: allyhrpartners.comEmail: emartin@allyhrpartners.com
---

This episode was filmed on location, and in strict accordance with New York State's social distancing regulations concerning restaurants, at HANSA Workspace in Buffalo, NY
Visit their website: hansaworkspace.com