US Chamber of Commerce Guide to PPP Forgiveness and Application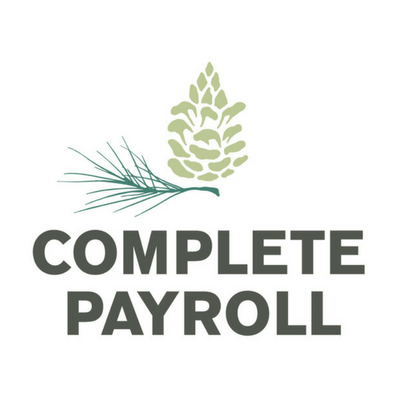 Written by Complete Payroll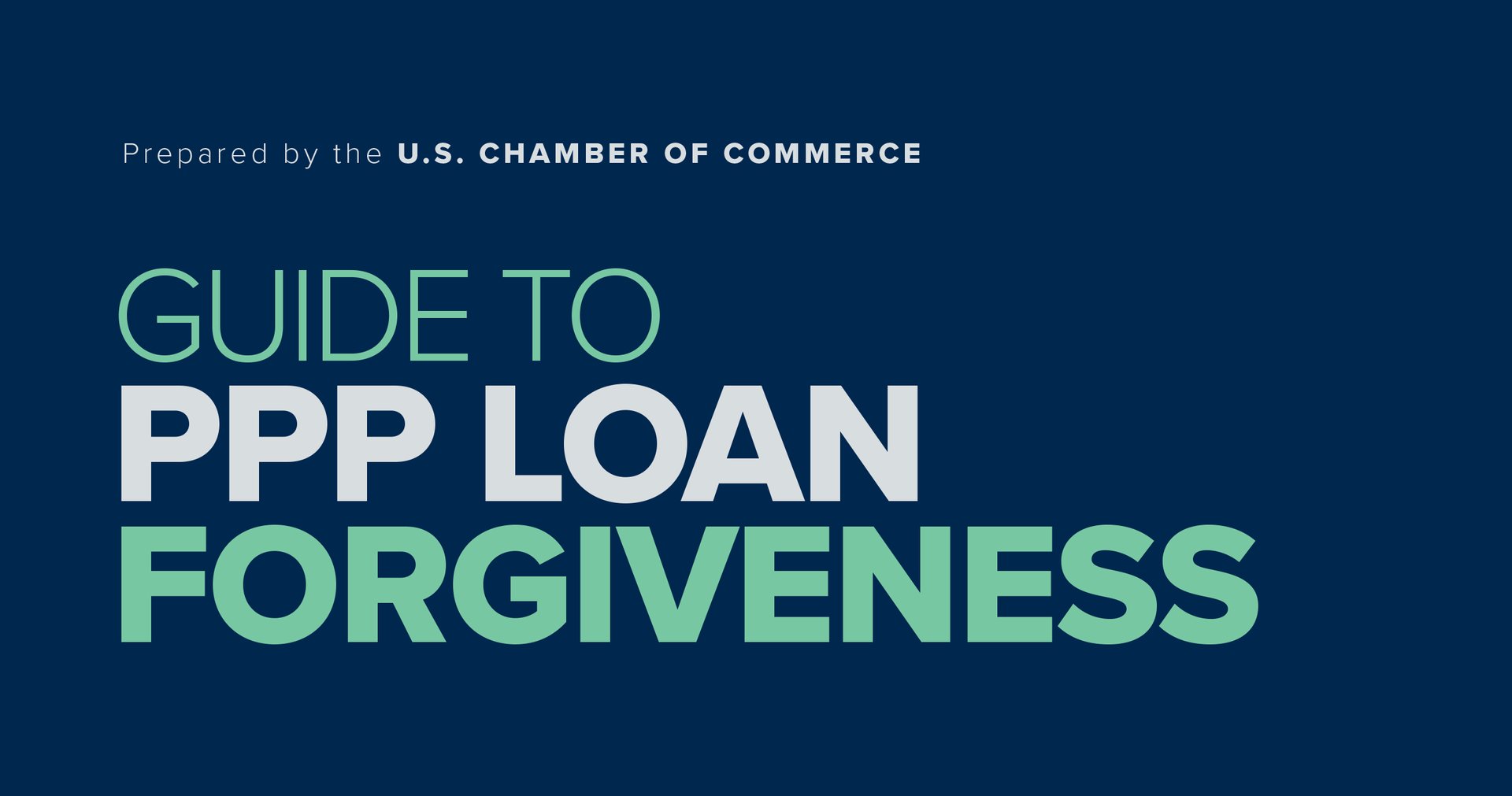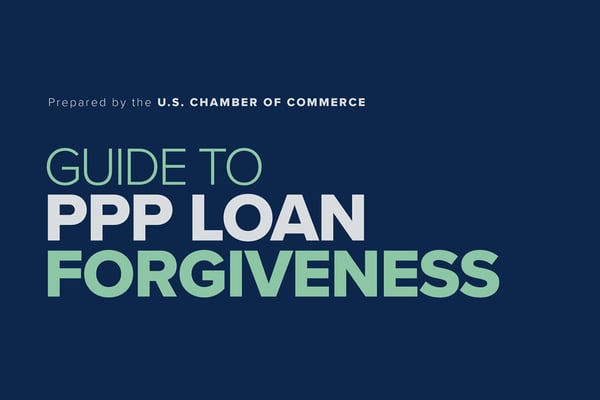 A main concern among small businesses has been the Paycheck Protection Program and it's many complicated moving parts, particularly when it comes to PPP forgiveness. At long last, both the PPP Forgiveness Application and a guide to understanding it are finally here.

Important Documents in this Article:
The USCOC Guide to PPP Loan Forgiveness
In response to the release of the PPP Loan Forgiveness Application last Friday, the US Chamber of Commerce released on Wednesday a comprehensive guide to digesting and navigating the 11-page document.
The guide helps small businesses understand how their forgiveness amount will be calculated and the SBA's overall approach to the loan forgiveness process.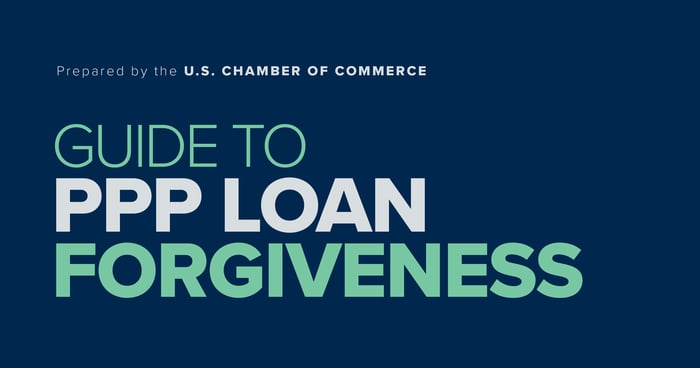 (click to download the complete guide)
Essentially, it's a three-step process:
1. Determine the maximum amount of loan forgiveness your organization could possibly be entitled to.
PPP forgiveness is available for certain payroll and non-payroll expenses incurred during the 8-week period (56 days) beginning on the date that your PPP loan was disbursed. Payroll expenses include (but are not limited to) employee compensation, employer contributions to health care coverage and retirement plans, and payroll taxes. Non-payroll taxes include mortgage interest payments, rent or lease payments, and utilities.
There are also special considerations for independent contractors or sole proprietors, so be sure to read carefully.
2. Determine the amount, if any, by which the maximum loan forgiveness will be reduced
Once you have figured out the maximum amount of your PPP loan that could possibly be forgiven, you have take into consideration any factors of the legislation that might require you to reduce that amount.
Reduction in salaries or wages of more than 25%:
"For employees who earned $100,000 or less in 2019 (or were not employed by the borrower in 2019), the borrower's loan forgiveness will be reduced for each employee whose average pay (salary or hourly wage) during the 8-week period is less than 75% of their average pay from January 1 to March 31, 2020. The amount of the reduction in loan forgiveness is based on the amount of the reduction in pay."
Safe Harbor: Borrowers can avoid having their loan forgiveness amount reduced if they restore an employee's pay. Specifically, if the employee's annual salary or hourly wage on June 30, 2020 is equal to or greater than their annual salary or hourly wage on February 15, 2020, the borrower's loan forgiveness is not reduced.
If the average number of weekly full-time equivalent employees (FTEs) during the 8-week period is less than the average number of FTEs during the borrower's chosen reference period.
Borrowers can choose between the following reference periods:
February 15 to June 30, 2019,

January 1 to February 29, 2020, or
In the case of a seasonal employer a consecutive 12-week period, between May 1 and September 15, 2019
Exceptions: Borrowers will not be penalized for any FTE reductions if either of the following occurred:
The borrower made a good-faith, written offer to rehire the employee during the 8-week period that was rejected by the employee
The employee was fired for cause, voluntarily resigned, or voluntarily requested a reduction in hours"
3. Apply the 75% Rule
One of the hallmarks of the PPP, and one of the most controversial among small business owners, was the criteria was that at least 75% of your PPP loan must be reserved for payroll expenses. Not abiding this rule can reduce the amount of loan forgiveness you actually receive.
Example: If your payroll expenses for the 8-week period equal $75,000, your loan forgiveness cannot exceed $100,000. Any more than $100,000 would mean your non-payroll expenses represent more than 25 percent of the total forgiveness amount."
Please refer to the USCOC's guide for more information about PPP Loan Forgiveness.


PPP Loan Forgiveness Application
Download the application here.
IMPORTANT: you must apply for PPP loan forgiveness through the same lender/bank from which your loan was disbursed.
Get The Newsletter
Bi-weekly on Thursdays. We compile HR best practices, labor law updates & other content to help you pay and manage your workforce more effectively.