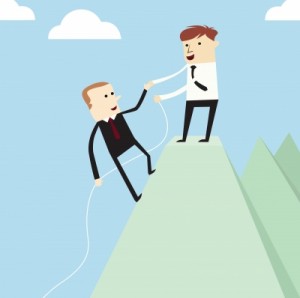 It's officially summertime.
Don't blink!
Summer is a time that all of us in New York State cherish. And unless you are lucky, your business is probably one where your staff is stuck inside eight to nine hours a day. Instead of having your team looking longingly outside on hot summer days, why not use the nice weather to your advantage?
Today, we've put together a list of a few ideas that will help boost team morale during the summer months.
Shape up.
Grab those sneakers and start a lunchtime walking club. Employees can join in to get a little fresh air during their lunch hour. Feeling ambitious? Hire a yoga teacher and conduct weekly outdoor yoga classes to help re-energize and de-stress you team.
Take lunch outdoors.
Encourage employees to get some fresh air during their lunch hour. Bring in outdoor seating and tables so that people can eat their lunch outside. Not only will employees feel like they haven't missed out on the nice weather, they'll build bonds with co-workers and have time to de-stress. Want to take it up a notch, hold weather permitting cook outs on Friday afternoons or have a potluck lunch hour.
Team up for charity.
Summer offers a plethora of opportunities to do things for charity. Ideas include getting teams together for bike races, 5ks, mud runs and any other events that require a team. Make it a challenge and form mini teams and award those who raise the most money for charity. Another idea would be to get a group together to plant a garden or clean up a disadvantaged neighborhood.
Hold a team adventure day.
Nothing brings a team together like a team challenge (and a day away from the office). Get your staff together for a company ropes course. High ropes courses and zip line courses can help build team camaraderie while also promoting fun.
Hold a company golf tournament.
Get a group out to enjoy a day on the links. Even if people have never played before, it still can be a ton of fun. Play best ball and award prizes for closest to the pin, best and worst scores, most sand traps or water hazards, etc.
Reward employees with extra time off.
Surprise everyone on warm, sunny Friday and let them take off and begin their weekend a few hours early. If your business allows, you might even want to try summer hours.
At CPP, we strive to help employers with every day business challenges. We offer payroll and personnel solutions to fit your needs. Contact us to find out more.