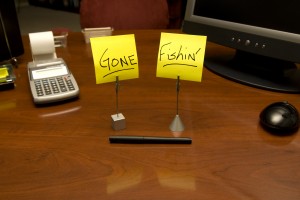 As an employer in New York State, you are not obligated under the law to provide paid holidays, sick time or vacations. So why should you?
The most obvious answer to that question is employee retention. Employees who aren't given these benefits are not likely to be satisfied with working for you, and will look elsewhere. Also, full-time employees have come to expect paid vacation days off as a part of the employment relationship. So what's the best way to offer these benefits to your employees?
Since the law doesn't mandate vacation or sick leave, it's up to you to make these agreements with your employees. You can define the terms of these benefits in an employee handbook or other handout. For example:
Paid Vacation Time
If you're going to provide vacation time to employees
Apply consistent accrual standards for each employee to prevent discrimination claims.
Abide by state restrictions, such as those regarding the accrual of vacation time, the class of employees you can exclude from the benefit, and whether you can tell an employee when to take vacation time.
When an employee earns vacation time as work hours accumulate, vacation pay is considered a form of wages. Make sure you explain what will happen to earned and unused vacation time.
Sick Leave
If you're providing sick leave:
Describe the rules for sick leave in the handbook. For example, if you will require employees to provide a doctor's note when taking sick leave, spell that out.
Decide whether to pay employees for accrued but unused sick leave when employment ends, and explain that policy.
Paid Time Off
These days, many companies combine sick leave and vacation into a more general benefit called Paid Time Off (PTO). Employees receive a certain number of days for vacation, sick leave, and personal time and can use them whenever needed, for whichever reason. This prevents employees from having to use sick days when they really need a day off for something else.
If tracking for these policies is difficult to handle, you can always contact Complete Payroll to find out how we can take care of payroll and benefits for you. We keep up to date on the laws as well as using the latest technology to keep track of your information.