What Is a Statement of Compliance?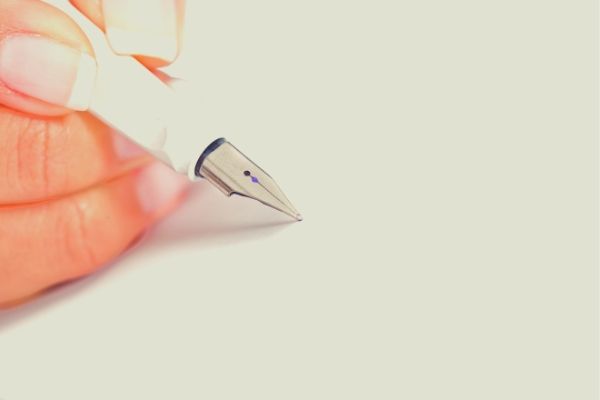 Not every Human Resources department deals with contracts that fall under the purview of the Davis-Bacon and Related Acts, but how do you know if your HR department does? Do you know if you are required to file a statement of compliance and if so, how to do that? Are you confident that you are correctly filling out your WH-347 forms every week?
Every company that works with federal construction contracts should not only be aware of Statements of Compliance but also the Davis-Bacon Act and all the required steps that employers are required to follow.
This blog post is going to start at the very beginning so that you can be confident in your knowledge about Davis-Bacon statements of compliance and what your federal obligation is.
What are the Davis-Bacon and Related Acts?
This federal guidance goes back to the Great Depression when state legislatures became concerned about the unethical practices of employers who were trying to underpay their workers during a time of great competition for federal contracts. In 1931, President Herbert Hoover signed the Davis-Bacon Act, which was designed to protect workers on federal contracts. In short, it required employers to pay their contract workers the equivalent of the local pay rate for similar jobs. This is called the "prevailing wage law."
Davis-Bacon ensured that workers were not brought into an area to be underpaid. This not only protected the workers who were at risk of being underpaid but also local workers who would have otherwise been displaced by contractors brought in from other areas.
Over time, there have been several "Related Acts" that have been added to the original law. There are also state-based guidelines, often called Little Davis-Bacon Laws. Many states have eliminated the statutory threshold for contracts, changed the threshold amount, or eliminated the prevailing wage law.
Today, the Davis-Bacon Act is primarily related to construction contracts in the following four categories: residential, heavy, buildings, and highway. Additionally, the Act covers contracts that include plumbing, carpentry, masonry, concrete finishing, electrical work, insulation work, laborer work, lathing, painting, power equipment operation, roofing, sheet metal work, truck driving, and welding.
The Act is overseen by the Wage and Hour Division of the United States Department of Labor. Contractors with a federally-funded construction contract that pays over $2000 must pay their laborers the local wage, as well as fringe benefits.
What is Certified Payroll?
Certified payroll is a requirement for every company that deals with federal construction contracts. To have your payroll certified, you must complete federal form WH-347, provided by the Department of Labor. This form is submitted weekly to the agency that is overseeing the government contract. The form lists all contracted employees, as well as their wages, benefits, type of work, and hours worked. Additionally, it shows withholdings and gross wages, as well as a statement of compliance. (We will get to that shortly!)
Certified payroll requires precise attention to detail, as well as accuracy and honesty. Improperly filing WH-347 forms, whether intentionally or by accident, is accompanied by significant federal penalties.
How do Statements of Compliance work?
The Department of Labor provides extensive details about how to comply with the Davis-Bacon Act. One aspect of the WH-347 is the Statement of Compliance.
According to the Houston Chronicle, which reports on small business policies, the weekly WH-347 form's Statement of Compliance must be "signed by the contractor, subcontractor, or authorized person responsible for the supervising of payment of wages. The signed statement of compliance asserts that the attached payroll report is complete and correct. The statement confirms that all covered workers have been paid as required by the Davis-Bacon Act."
If you choose to use your own form, you must use identical wording as the WH-347. This is always due no more than seven days after the regular pay date for the pay period that the report covers.
How do you know whether or not you have to comply with these acts?
Just as complying with Davis-Bacon takes a lot of attention to detail, understanding your obligation to comply can be complicated, too. At first glance, the only companies that have to apply to Davis-Bacon are those that meet the following requirements:
Your company must be completing contracts that are either partially or fully funded by the federal government.
The contracts must be related to construction or one of those sub-categories we mentioned above (plumbing, electrician work, etc).
The contract must be for $2000 or more.
However, there are exceptions, based on your state's application of Davis-Bacon. That makes things a little bit more complicated. The important thing is understanding how each state complies so that you know exactly what obligations you need to fulfill.
Many companies need to get help to ensure that they are compliant with Davis-Bacon and Related Acts. Most companies prefer that the person responsible for submitting their forms is a Certified Payroll Professional, although that qualification is not a requirement. What is required is that the person you have in charge of completing your certified payroll forms is highly credentialed and experienced.
At Complete Payroll, we help companies with all kinds of issues of federal compliance. Our experience ensures that you are fully compliant with Davis-Bacon and Related Acts. How do we do this? We do it by giving you a dedicated Customer Service Representative who knows you and your business, no matter how many employees you have. We provide the most advanced and reliable payroll software solutions available, including certified payroll.
If you are worried at all about whether or not you can adequately comply with these important laws that govern federal contracts, let us know, because we can help you create a compliance plan that protects you from costly mistakes and penalties.
Get The Newsletter
Bi-weekly on Thursdays. We compile HR best practices, labor law updates & other content to help you pay and manage your workforce more effectively.