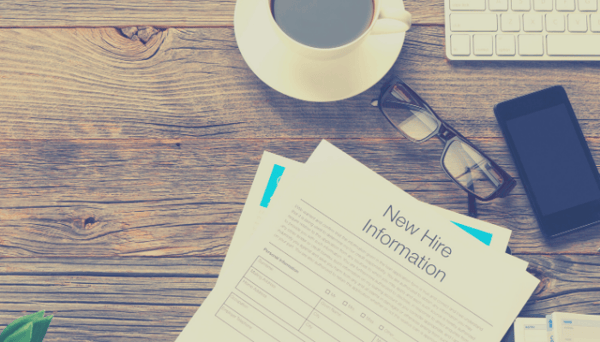 The number of employees who work remotely has grown 140% since 2005. With technological advances and an increasing amount of work that can be done at any location, remote work has become a win-win situation for both employers and employees.
In the current landscape in which we find ourselves—the world of COVID-19, social distance and quarantine—working remotely is an even more popular model for most companies.
However, when hiring remote employees, it is vital that all the same practices that are typical of your hiring practice are still in place, especially a pre-employment background check. This check will provide information such as criminal convictions, vehicular violations, or misrepresentation of work or educational experiences. This is just as important a process for remote employees as it is for in-person ones.
Below, we have outlined some of the main points you should know when it comes to background screening your remote workforce.
Be Aware of Both Federal and State Regulations
When hiring an employee, the Federal Fair Credit Reporting Act (FCRA) needs to be considered when being compliant with your background check and hiring process on both the federal and the state levels.
However, when hiring a remote worker, there's a chance that they are working in an entirely different state than where your company is located. Make sure you are aware of all FCRA regulations for the state the employee is in to ensure you are complying with their regulations.
Consider the Cost of a Bad Hire
A bad hire, no matter if they are reporting to the office or working remotely, will always hurt an employer's bottom line. A remote employee who is not properly background checked can cost the company in terms of money spent during onboarding and training, turnover costs, and possible consequences of negligent hiring practices.
Making sure you have properly vetted all employees, no matter their location, helps secure the investment a company makes when hiring a new team member.
Know That Remote Workers Post Unique Risk
Running the proper background checks on remote workers ensures that you are properly identifying people who are about to have a lot of information at their fingertips. Once part of the team, they will have access to company data and client information.
When accessing this data, a remote worker will be doing so potentially from their own computer and network, a game changer from a security standpoint. A remote worker's access to this information potentially has more of a chance to be breached.
Remember, It Is Ultimately Your Responsibility
At the end of the day, no matter who you are hiring—in-office help or remote workers—it is the company's responsibility to ensure they are hiring someone who does not present a danger to the organization and those team members involved with it.
Negligent hiring claims can be made by an employee if another worker harms them and they can show that their employer failed to properly screen that person. This extends to members of the remote workforce as well. In the court of law, the employee filing the complaint could be eligible for damages if proper background checks do not happen for every employee.
An employer is always the one responsible for making sure that all new hires are properly vetted, checked and then onboarded to meet the company's needs. With remote workers, this process may look a little different, but it's certainly just as vital to not skip a step because they are out of sight and out of mind.
Are you looking for guidance in making sure your new hires have the proper background checks? Complete Payroll can help you with all you need to know with "Employee Background Checks: A Complete Guide." Let our HR experts guide you through the process of properly screening your employees to save your time and reputation.
Complete Payroll can also help you with the actual screening process as well. Contact us today for a consultation and overview about how we can take you through the whole process.