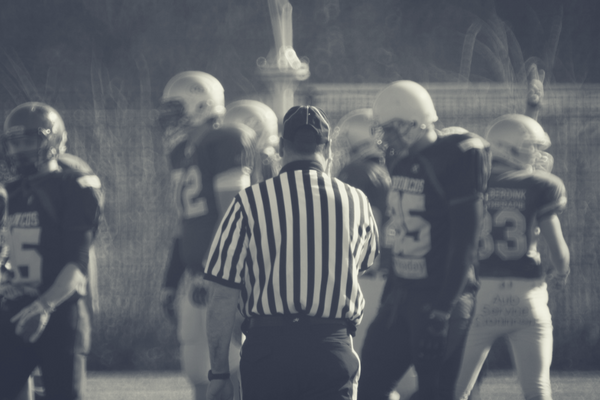 Two weeks ago, four well-known Mexican restaurants in Buffalo, N.Y. were raided by federal agents and now three men stand accused of harboring people living in the United States illegally. And it's got us thinking about the consequences of employing - knowingly or unknowingly - illegal workers.
What exactly happened in Buffalo?
Sergio Ramses Mucino owns four Mexican restaurants in Buffalo and is now charged with "conspiracy to harbor illegal aliens." An investigation into his operation began back in 2014 and culminated when federal agents raided his restaurants on October 18th. Following the raid 25 of the approximately 38 employees were arrested. The employees were living at nine apartments and two houses near the respective restaurants - all rented and paid for by Mucino and a partner.
Here's what else is worth knowing about the case...
A criminal complaint suggested the employees worked 6 days per week, about 14 hours per day and were paid between $500 and $800 per week in cash.
The U.S. Attorney's office said there were at least one or two legal employees at each restaurant that were receiving payroll checks.
Investigators looked into four different bank accounts associated with the restaurant and believe Mucino was blending payroll and monthly expenses throughout these accounts.
Because Mucino isn't in custody, he retains the right to reopen his restaurants with legal workers.
What makes someone an illegal worker?
An illegal alien is someone who is living in the United States either (1) without the correct legal documentation or (2) by violating the terms of their documentation, like overstaying their visa.
Also, all workers - both citizens and noncitizens - in the United States are required to fill out the I-9 Form. The Employment Eligibility Verification I-9 Form is essentailly how employers verify an employee's identity and their eiligibility to accept employment in the United States. (The I-9 is actually being revised in 2017, more on that here.)
What happens if I break the rules?
The Immigration Reform and Control Act (passed in 1986) prohibits employers from knowingly hiring, recruiting or referring illegal aliens for work in the United States. And this even applies to employers who learn an employee is not eligible for work in the United States after being hired.
Knowingly hiring an illegal worker will result in fines ranging from $250 to $2,000.
Unknowingly hiring an illegal worker can also result in penalties. If your worker provides a fake Social Security Number and fradulently fills out the Employment Eligibility Verification I-9 Form, you as the employer are still liable and will be subject to fines ranging from $100 to $1,000.
Most fines are broken down this way...
First offenders can be fined $250-$2,000 per illegal employee.
For a second offense, the fine is $2,000-$5,000 per illegal employee.
Three or more offenses can cost an employer $3000-$10,000 per illegal employee. A pattern of knowingly employing illegal immigrants can mean extra fines and up to six months in jail for an employer.
How do I avoid hiring an illegal worker?
Here are some things you can do to protect yourself...
Always make sure all new employees complete the I-9 Form.
Employers are required to make a "good faith effort" to ensure illegal aliens didn't produce a fake SSN, complete a fradulent I-9 Form or commit identity theft to work in the United States. A "good faith effort" includes checking the SSN and verifying the numbers are valid.
Run a background check.
Consult with an attorney that specializes in labor law.
Sergio Ramses Mucino of Buffalo is charged with harboring illegal aliens, which comes with a maximum penalty of 10 years in prison and a $250,000 fine. Although it reminds us of an important topic, there's still a big difference between that and unknowingly employing a worker who gave a fake SSN on their I-9 Form. Still, the steps to protect your business are simple and manageable.
If you have any questions about this article, or anything related to payroll, HR or labor law topics, get in touch with us. Someone from our team would be pleased to help you.