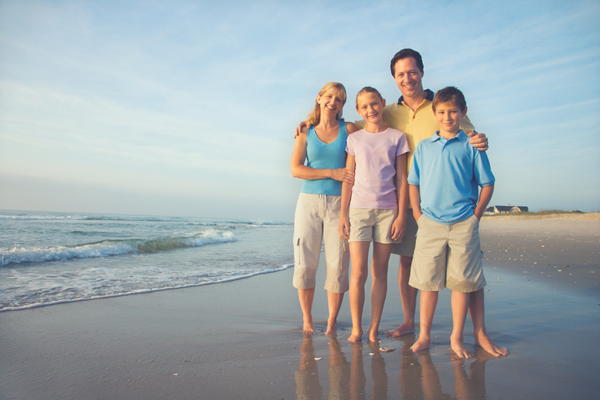 Family businesses can bring both joy and pain to the families that own and run them. They can foster family unity, give members a common goal, and ensure that the business itself is built on shared values. They can also become a point of dissention as familial relationships and business relationships experience constant muddling. Differentiating between Janet-my-mother and Janet-my-manager can be tricky when both are frustrated with you.
But even the best functioning family business struggles in new ways when the time comes to hire employees from outside the family. How do you hire someone whose character you don't know well? How do you establish expectations for behavior for someone who has a fundamentally different relationship with you than all your other employees? How do you ensure that they feel included, but not in a way that transgresses professional boundaries?

A good manager will tackle these issues head-on rather than waiting for things with a new employee to blow up before addressing problems.
Hiring
As in a household, smaller family businesses often involve people wearing a wide variety of hats. This may be true when you hire outside employees as well, but you'll need to put a significant amount of thought into the job description before hiring outside employees. What are the specific tasks that this person will be expected to perform? What is the pay? Is the position hourly or salaried? What are the minimum skills or qualifications for the position? What are the physical requirements?
You will also want to consider getting a background check on your top applicants. When you are accustomed to working with family members that you know well, it's easy to forget that not everyone is what they seem. Background checks can turn up patterns of theft, poor judgment, or violent behavior that might impact their fitness for the job.
You might also run into rules that are different for non-family employees. As an example, child labor laws often restrict the number of hours that a minor can work, but there are exceptions for youth who are working in family businesses. If you employ teenage family members and then expect to hire another who is outside the family, you may find that scheduling is an entirely different experience.
Onboarding
Onboarding new employees is much the same regardless of whether or not they are family. You'll still need to determine that they're eligible to work and arrange for withholding income taxes. You'll also need to explain the details of the job.
The primary difference is that details about work need to be shared at work, and not around the dinner table. For this reason, putting together a more formal onboarding process can be helpful. This ensures that you're not leaving basic information out because "everybody" knows it already when they start working for you, when "everybody" really just means your family.
Beyond
Family businesses often have a bad reputation among employees, but it is absolutely possible to be both a family-owned organization and a well-run business. Some key points to focus on include:
Creating formalized communication strategies that include

all

members of the organization.

Keeping roles within the business and relationships within the family firmly delineated.

Not discussing family matters excessively (or arguing about them ever) during working hours.

Creating assessment methods that are fair to both family and non-family employees and provide opportunities for growth for all.
Growth can be challenging, but it's a positive one.
To help you along in your business' growth, we've developed the NYS Employee Onboarding Kit, which you can download for free. It contains all the forms you need to onboard your new hire. Need more help with HR and payroll? We've got that covered too. Get in touch with us, and we can work together to find out how Complete Payroll can help you through this exciting new stage.

If you're hiring an employee, or think you might be soon, check out our comprehensive resource page, Employee Onboarding - A Complete Guide. This is a handy, tightly-packaged outline that presents all the critical hiring and onboarding elements in simple, chronological order.