With 22 Grammy awards, 62 Grammy nominations, and 24 MTV Video Music Awards, Beyonce is more than an icon; she is a household name and her own brand. However, Beyonce has also managed to stay predominantly under the radar when it comes to all aspects outside of entertainment. Who is on Beyonce's payroll? Who does Beyonce hire at her entertainment management company, Parkwood Entertainment? What are the qualifications that an applicant needs to work for the Queen Bee? Here in Payroll Country, we are interested in answering questions like these; so if you would like the facts, read on!
Beyonce's Company Overview: Parkwood Entertainment
Parkwood Entertainment is an entertainment management company founded by Beyonce in 2007, located in New York City. Parkwood encompasses every facet of Beyonce's career including, music production, motion pictures, tours, T.V. specials and apparel. The various careers at Parkwood each play a role in supporting Beyonce and Jay-Z's empire.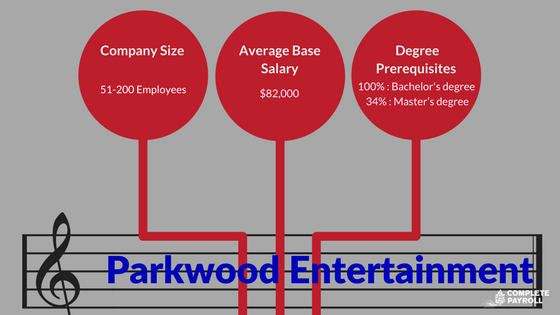 Employees/Company Size: somewhere between 51-200 employees
Average Base Salary: $82,000
Degree Prerequisites: 100% of employees have a bachelor's degree and 34% of employees have a master's degree.
Careers at Parkwood
Chief Operating Officer

Chief Digital Officer

Brand Manager

Design Manager

Director of Human Resources/Office Manager

Director of Information Technology

Choreographer

Paralegal

Photographer

Director of Philanthropy and Corporate Relations
(This list is not limited to the 10 that we have mentioned)
Major Skills needed for Parkwood
Photoshop

After Effects

Illustration

In Design

Fashion

Microsoft Excel
Beyonce's Personal Employees
1. Name: Kim Kimble
Title:

Hair Stylist

Net Worth: $1.5 million
Career/Relation to Beyonce: Kim Kimble is an American Celebrity Hair Stylist who has been hired by Beyonce on multiple various occasions. She has styled Beyonce's hair for events like the Grammys, the MTV VMA's, Iconic Music Videos, and other amazing projects.

Kim Kimble is an independant contractor who gets hired by Beyonce for various gigs. Kimble states "I still work with Beyonce a lot, I just don't tour with her because she's gone for so long and I have a child."

About Kim Kimble: Along with being a credible business woman, Kimble is also a business owner. She is the owner of Kimble Hair Studio, where she has other clients to work with as well.
2. Name: Steve Pamon
Title:

Chief Operating Officer/Business Manager

Career at Parkwood Entertainment: Pamon was hired to work as the Chief Operating Officer at Parkwood Entertainment in December of 2015 .
Career/Relation to Beyonce:

Steve Pamon's comprehensive, executive level, operating skills have been utilized while working in some of the world's most prestigious companies. Pamon, a Stanford Alum, was JPMorgan Chase's previous head of sports and entertainment marketing. Pamon was responsible for JPMorgan Chase's sponsorship deal for Beyonce and Jay Z's "On The Run Stadium Tour" in 2014. He is known as the mastermind behind this iconic deal which brought in about 850,000 fans and grossed more than $100 million.