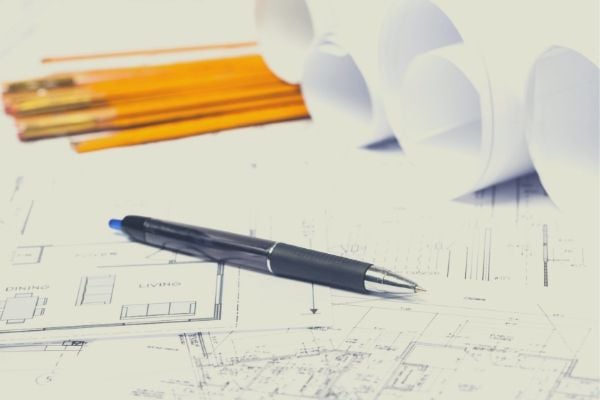 On their website, the US Department of Labor explains that the penalties for inaccurate or insufficient Certified Payroll are steep: "Contract payments may be withheld in sufficient amounts to satisfy liabilities for underpayment of wages and for liquidated damages for overtime violations under the Contract Work Hours and Safety Standards Act (CWHSSA). In addition, violations of the Davis-Bacon contract clauses may be grounds for contract termination, contractor liability for any resulting costs to the government and debarment from future contracts for a period up to three years."
What does this mean for construction companies, in particular, who face the most penalties of any industry?
Understanding Certified Payroll
The basics of Certified Payroll are straightforward, even though compliance can be complicated. Essentially, any contractor with a federally-funded construction project worth over $2,000 is required to pay their laborers the "local prevailing wage," and additional fringe benefits, for their work.
This law has been a part of the construction industry since the Davis-Bacon Act was passed in 1931. This act exists to protect multiple groups of people, especially workers who would otherwise be at risk of underpayment.
Compliance with Certified Payroll involves filling out form WH-347 every week, reporting the following:
The name of each contracted employee
The wages and benefits of each employee
The type of work being done
The number of hours worked during that week
Withholdings and gross wages
A statement of compliance
Employers can determine the local prevailing wage by using the Department of Labor's Prevailing Wage Resource Book, which answers a ton of questions about how to comply with Certified Payroll policies.
Who is obligated to file Certified Payroll?
One of the most common mistakes related to Certified Payroll is simply not understanding who is obligated to be compliant with Davis-Bacon and related acts. To avoid uncertainty, employers should communicate with the DOL or talk with payroll experts who are accustomed to working with construction companies.
However, here is what you should know:
Any construction contractor or subcontractor with a federal contract worth over $2000 must complete Certified Payroll form WH-347.
The entire contract does not need to be federally funded; if the government is funding over $2000 of any part of the contract, the company will need to follow Certified Payroll guidelines.
Many states have laws that alter the basic guidelines of Davis-Bacon, adding their own minimum wage requirements and other policies.
Why do construction companies face the the most Certified Payroll penalties?
QuickBooks provides a useful tool to examine who faces Certified Payroll penalties and why. Commercial and Institutional Building and Construction employers face the highest Certified Payroll penalties of any other related industry. The 2017 data shows that since 1985, there have been nearly 15,000 violations in the commercial and institutional construction industry, and these companies ended up paying over $26 million in back wages, not to mention additional penalties and legal fees.
Electrical contractors were the next hardest hit, with over 10,000 violations and $22 million in back pay. Why the difference? Why are commercial construction companies hit the hardest?
There are three main answers: 1) Commercial construction is a larger industry, with more workers and more contracts, than any other industry that files Certified Payroll. 2) Commercial construction employers are more likely to have government contracts. 3) Not all employers understand how to properly handle their Certified Payroll obligations.
According to the Construction Association, "The industry has more than 680,000 employers with over 7 million employees and creates nearly $1.3 trillion worth of structures each year." By contrast, in 2016, there were only 666,900 electricians working in the USA. This reality means that there are far more construction employers who are completing Certified Payroll forms; therefore, there are more opportunities for error.
We have found that some of the common errors, aside from simply not completing the forms, include: not fully understanding the state-by-state differences for Certified Payroll filing, over-relying on software (especially software that is not construction-industry specific), providing inaccurate information in your filings, and having an under-trained individual manage your company's payroll.
How can construction companies avoid these penalties?
In order to avoid spending your company's money on penalties, back payments, and fees, avoid mistakes by having the right person do your payroll. For some employers, that means paying for or providing work time for excellent training courses and programs. For other employers, it means hiring an experienced payroll company that understands the unique complexities of construction law and Certified Payroll in each state where the company has workers.
For a lot of construction businesses, Complete Payroll is that qualified, experienced company. We have extensive experience managing the Certified Payroll needs of construction companies, especially those who work on federal contracts. Click here to contact us today!