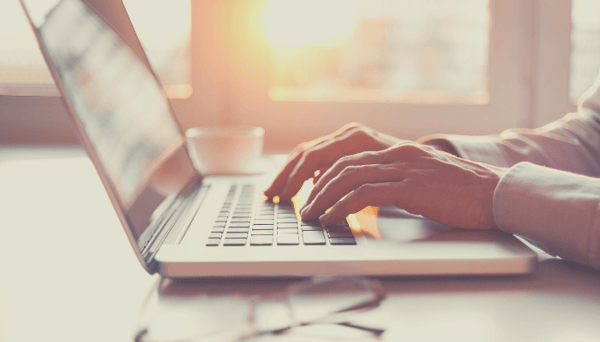 In a world that is increasingly digital and paperless, onboarding new employees to a business continues to be one of the only HR processes that continues to be paper based.
However, onboarding by hand can leave a business open to human error when it comes to compliance and can lead to dissatisfaction with a new employee at that crucial time when first impressions are everything.
Electronic employee onboarding with software like Essential HR has many benefits that are not only practical for your HR department but also help an employee feel part of the team more quickly.
Here are our top four benefits to using software to onboard your new hires electronically:
Increase Accuracy
A huge part of the onboarding process includes gathering personal and financial information from new employees, including their address, Social Security number, banking information and income tax withholding information. All those forms to fill out just increase the chance of a spelling mistake or another data entry error that could mean a big headache for your employee down the road when it's time to get paid or pay taxes.
Electronic onboarding puts the information in the hands of the person who knows it best—the employee themselves. It puts the onus to provide accurate information on the person who has the most vested interest in avoiding hiccups down the road.
With electronic onboarding, information also can sync automatically to other departments such as HR and payroll without information having to be entered twice.
Share Documents Easily
Let's face it: A traditional onboarding process doesn't make for the first day on the job that the new hire was looking for when they applied. In this process, the first day usually is spent filling out form after form and reading the employee handbook. At first blush, it can make the exciting career opportunity they were looking for seem like a dud.
However, with electronic onboarding, new hires can have access to these forms well before their first day on the job, fill them out ahead of time and have them shared with all needed parties before they step foot in the door for the first day. Your new employee can get their necessary paperwork completed and read any required company documents ahead of time, leaving them with confidence to walk in for their first day with a solid knowledge and understanding of their new company.
Create a More Personalized Experience
With the paperwork out of the way and the handbook completed through electronic onboarding, you now can tailor a more personal experience for your new employee on their first day. Instead of sitting in a room with a clipboard filling out paperwork, you can spend more one-on-one time with your new hire and begin interacting with them on a more personal level.
You can use this opportunity to begin introducing them to the company culture, the team they will be working with, and discussing responsibilities and expectations. Instead of leaving their first day bored, they'll leave with a more solid footing in the career ahead of them.
Ensure Compliance
As any HR professional can tell you, a lot of paperwork is necessary when onboarding a new employee, and the requirements that need to be met always are changing. Trying to keep up with these changes to stay in compliance can be a time-consuming process and opens the door to mistakes that can cost a business dearly.
With electronic onboarding, you can ensure that no paper is overlooked when it comes to new employees. Deleting or adding new paperwork when compliance rules change takes a simple click of the button instead of processing actual paper. With electronic onboarding, you're ensuring that your company is always in compliance and avoiding those costly mistakes.
Complete Payroll's Essential HR has all the powerful tools you need to make sure your new employee onboarding process is smooth and accurate, giving both HR professionals and new hires a better experience.
Contact us today at Complete Payroll for a free software demonstration to learn more about how Essential HR can help your HR and help with retention of your employees.