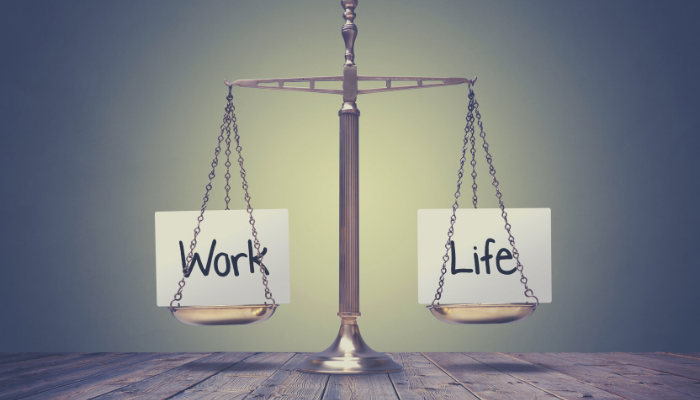 With the needs of employees evolving in an ever-changing world of work, employers must also ensure that their policies reflect these changes. Most importantly, they should reflect a growing need for work and life balance.
One major way of establishing this kind of positive culture and modernizing leave policy is by providing parental leave for all employees. According to a survey by Mercer, parental leave has gone mainstream, with two-fifths of all respondents saying they offer paid parental leave for both the birth and non-birth parent.
Here we outline why it's good for your business to review your policies on parental leave to make sure you aren't being left behind.
1. It Helps Recruit Talent
All businesses would agree that they want to attract the best possible candidate for the job and not just a body to occupy the chair. When recruiting a strong workforce, paid time off for parental leave is an easy number for candidates to compare between companies.
If a company wants to hire young women and men, a benefit like parental leave is a way for them to compete with more progressive start-up companies that already offer comprehensive leave for their employees. A parental leave policy would put you on an even playing field with companies that are larger and perhaps more well known.
2. It Helps With Retention
It's a universal truth in business that employee turnover is expensive. If a company has gone to the trouble to recruit, hire and train an employee, keeping them in that position only boosts the company's bottom line. However, the transition from the nursery to the workplace is a difficult one, and having a parental leave policy that shows you are mindful of this helps with parental return-to-work retention.
For example, Employee Benefits News reported that the company BuzzFeed found higher retention rates after implementing a policy of 18 weeks paid leave for primary caregivers and six weeks for secondary caregivers. Its policy also offers counseling and resources to assist with the tough transition to parenthood.
In all, BuzzFeed has found that it now has a 95% retention rate, much higher than the national average of 57%, due largely to its focus on the needs of its millennial workforce. In the end, it is still protecting its bottom line as offering these benefits is still more cost-effective than the costs of high turnover.
3. It Addresses Equality in the Workplace
Until recently, companies often took a conventional approach when it came to who was entitled to parental leave. They would often offer maternity leave to mothers while overlooking fathers as primary caregivers.
Offering the same duration of paid leave to both mothers and fathers shatters the idea that a mother is the only party who needs to care for and bond with the new child. This approach to offering equal leave for all caregivers promotes gender equality in the workplace.
4. It Creates Positive Company Culture
All of the things we listed above—strong recruitment, retention and gender equality—all contribute to creating a positive company culture. While it might not be the sole factor in a strong culture, parental leave obviously plays a strong role in creating one
When a company creates a policy for parental leave and encourages parents to take full advantage of that time, the company is really showing the employee that they believe in the importance of life and work balance. Too often, employees feel as though employers don't think about or care about the employee once they clock out for the day. This creates a culture in which employees feel used and unappreciated.
However, a strong parental leave policy shows that an employer is concerned about the whole person and not just the duties the employee can perform for the company. A strong policy acknowledges that an employee needs time and resources to transition into their new role as a parent and encourages them to take time for their lives before taking time for work.
Has it been a while since you looked at your company's parental leave policy? This might be the perfect time to review your policy and ask yourself what it says about your company and its view of its employees.
Complete Payroll can help you examine your policy and draft changes that will be good for your company in the long run. Contact one of our professionals today to discuss how Complete Payroll can help you create policies for your company that don't leave you in the dust of your competition.