Why Your Workforce Will Love an Employee Self-Service Portal
November 04, 2021
Written by Joe Peluso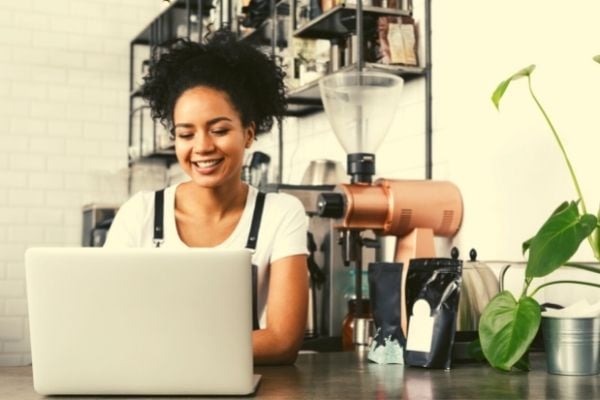 Over the years, the concept of self-service has transformed the way people do everything from checking out of a grocery store to checking in for their flight at the airport.
Self-service is everywhere. And if you're not leveraging the way self-service can transform your HR department, it's time to look into it.
Implementing a self-service portal transforms HR processes and operations for the better, but the best benefit is clear - employees love it.
Your Workforce Will Love a Self-Service Portal
Self-service portals for employees doesn't just benefit the HR team in a myriad of ways, they help employees as well.
Employee Self-Serve Saves Time
Without a portal, anything from changing an emergency contact number or getting a copy of work credentials requires a trip to HR. Depending on the size of your organization, that could mean needing to go to a different building altogether.
A self-service portal for employees houses all of their pertinent employee file information while allowing them to change information, download documents, or any other HR task they may require quickly without having to even leave their desk.
Employee Self-Serve Gives Employees Control
It shouldn't be a chore to access benefits information, PTO time that's available, or certification status. It shouldn't be a time-consuming, labor-intensive process for all parties to get basic information requests fulfilled. A self-service portal gives employees total control over their own information 24 hours a day, 7 days a week. Instead of filling out the paperwork and waiting for an HR representative to assist them, employees can have control over all their important information at their fingertips anytime, anywhere.
Employee Self-Serve Improves Employee Satisfaction
As any HR professional knows, keeping employees engaged in the company and their work increases productivity, increases employee satisfaction, and decreases rates of turnover. Creating a positive experience can come from a variety of places, but an easy place to start is an employee self-service portal. It provides the convenience that all modern employees expect and removes barriers so they can concentrate on the job they were hired to do.
Employee Self-Serve Reduces the Risk of Critical Errors
Whenever there's a middleman between an employee and the important information they need processed in the HR system, you are opening yourself up to errors that can carry significant consequences. HR takes care of payroll, benefits, emergency contact information, and other processes that require precision. One number entered wrong could mean your direct deposit doesn't go through on time. Self-service gives the control back to the employee to verify that all information is accurate and their payroll and benefits aren't interrupted.
Employee Self-Serve Simplifies PTO Management
Administering vacation and paid time off is a chore for HR, and dealing with the paperwork and conversations that are often involved in requesting it takes time from the employee as well. Self-service portals save that time and allow employees to quickly enter a request, look for available coverage if they need any, and track how many PTO hours they have accumulated, all without a phone call to HR.
Self-service portals are automation tools that not only benefit HR by simplifying a lot of time-consuming processes and giving them more time to work with employees instead of filling out paperwork. While making the HR job easier, they also make employees happier by giving them control over their personal information and saving them time in the HR office.
If you're interested in seeing how Advanced HR can help your employees engage with your company through self-service portals, contact us today to discuss how we can help!
Get The Newsletter
Bi-weekly on Thursdays. We compile HR best practices, labor law updates & other content to help you pay and manage your workforce more effectively.