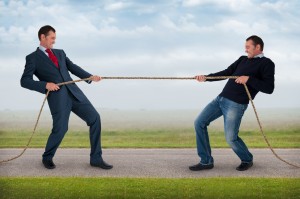 This time of year can be tough when you're running a business. Productivity goes down as the temperature rises. But one reason for that may be that employees with children are feeling the stress of school being out and of having to balance their family and work needs. What can you do to help?
Summer Hours
One idea that's been gaining popularity in recent years is the concept of summer hours. Usually, what that means is that employees work longer hours Monday through Thursday, then get Fridays off, or get a half day on Friday. Some companies offer employees the option of working from home one or two days a week. This helps cut childcare costs and commuting time and eases stress by giving more flexibility.
Do these perks mean happier employees? Yes. According to a professional poll, sixty-six percent of those who have summer schedules say this type of benefit gives them a better handle on work-life balance during the summer, freeing them up to spend more time with their families and worry less. It also makes people more productive when they are on the job, because they know they'll be rewarded for it in the short term.
One thing to consider: while flexible work arrangements are often successful, structured summer hours minimize the guilt many employees say they feel when they leave early, knowing that their colleagues are still at the office. By instituting an early 'shut down' policy on certain days, even if it's only for July and August, you'll encourage everyone to reap the benefits.
If you're interested in implementing a summer hours program, here are some things to consider:
Timing: When will it start, and when will it end? Many companies begin summer hours after Memorial Day and end them on Labor Day.
Scheduling: What will work best for your company and your employees? One day off per week or every other week? A shortened work day on multiple days? Early closing on Friday? Schedule shifts?
Goals: How does your summer hours program align with the company's objectives and goals?
Demands: Consider your daily and weekly business demands when deciding which plan works best for your company.
Exceptions: Can everyone participate in this program, or are there some employees that are indispensable, every day?
Remember, when employees feel that their leaders and the organization are invested in their well-being, their engagement levels rise as their stress levels fall.
Have you implemented summer hours at your company? Share your thoughts and opinions below!