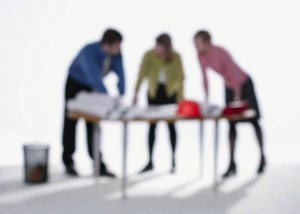 You know that paying for workers' compensation is a must. You may also think of your workers' comp premium as a fixed cost. But if you're looking for ways to save, you can reduce the amount you spend on workers' comp—without jeopardizing the value of your policy.
How? Start, or improve, a safety program in your workplace. It's probably the biggest factor in reducing costs related to workers' comp claims. If you implement a workplace culture of safety, you'll reduce risks. And by reducing risks, you'll reduce claims.
So how do you create a workplace safety program? OSHA hazards and laws indicate exactly what policies you need to follow, based on your industry's risk factors.
OSHA also recommends that all workplaces have an actual written policy for safety in place. This can be something as simple as a checklist that employees follow to avoid the most common risk factors.
To get your safety program off the ground or more ingrained in your company culture, implement a properly planned and executed training program. Include standard operating procedures (SOPs) that detail how potentially dangerous situations should be handled whether they involve burns, falls, etc. These procedures should be taught to new hires and reviewed and reinforced consistently as part of mandated, ongoing training.
No matter how the size of your business, assign one person to the role of overseeing your safety program. This individual will be responsible for educating and training your other employees as well as motivating them to help the safety program succeed. Your safety officer or manager should ensure that employees are operating in a safe manner.
This includes educating each manager on the penalties that could be levied by state and federal authorities if the safety rules are not followed. You'll want to create and share a set of penalties that will apply to every manager and employee that breaks company safety rules. Getting your management team to buy into your workplace safety program is crucial to getting the employees to abide by it.
Be sure to supply each employee with a copy of your written policies and with any written updates whenever there is a change. You should also encourage employees to go to the company health and safety manager with any questions about company safety, or to report incidents of potential workplace danger.
Once your program is in place and everyone knows their roles and responsibilities, you can request a review of your policy costs from your insurance provider. Just keep in mind that your provider has the right to inspect your workplace and determine whether proper safety measures have been put into place.
If you have any questions about how to improve your safety program, OSHA offers many different training publications and consultation services, which can give you ideas for your programs as well as keeping you updated on potential insurance requirements.
---
At Complete Payroll Processing, we are committed to helping companies in the Western New York area with their payroll and HR needs. Please find a full list of Complete Payroll's Services on our website. For more information on how to save your company money, please call us today.