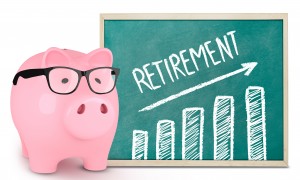 Sometimes the IRS can deliver good news. For example, in February, they announced that taxpayers can contribute more money to their 401(k) plans in 2015. How much more?
Many pension plan limitations will change for 2015 because of an increase in the cost-of-living index. The increase that will affect the most people will most likely be the amount you can contribute to your 401(k), 403(b), 457 or Thrift Savings Plan. This year, that amount increased from $17,500 to $18,000.
If you are 50 or older and participating in the government's catch-up contribution option, you can contribute $6,000 this year to your 401(k), 403(b), 457 or Thrift Savings Plan. Last year's limit was $5,500.
Get The Most For Your Money
So what's the best way to take advantage of these changes?
Maximize your 401(k) contributions. Try to contribute $1,500 per month, or $750 per paycheck if you are paid twice a month.
If you are over 50, make catch-up contributions. You can contribute $24,000 in 2015, $6,000 more than your younger colleagues, by saving $2,000 per month or $1,000 per bimonthly paycheck.
If your employer offers a match, be sure you're signed up for it. This will help you increase your retirement account balance even faster.
Pump up your IRA. If you save $458 per month ($542 for people age 50 and older), you'll reach the allowable contribution of $5,500 ($6,500 if you're 50 or older).
Get a little extra money. In addition to getting a tax break on your 401(k) and IRA contributions, you may be able to claim the saver's credit. If you are single with an adjusted gross income under $30,500, the head of household with a gross income under $45,750, or part of a couple with a gross income under $61,000, the credit can be worth as much as $1,000 for individuals and $2,000 for couples.
And if you're an employer looking for payroll solutions made easy, call Complete Payroll Processing. We can help you handle tax services, direct deposit, paperless payroll, and more!