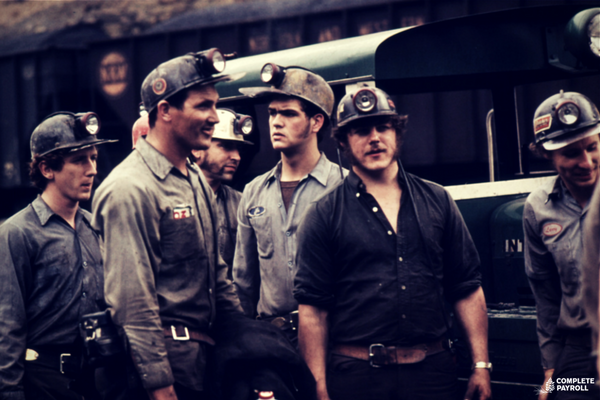 When onboarding a new hire your primary goals should be (1) making sure you're doing everything by the book and (2) ensuring successful transitions that set clear expectations and help reduce employee turnover.
This is how to onboard a new hire in New York State...
Federal compliance
There are some procedures that all employers in the United States most follow.
For example, all employers are required to verify a new employee's eligibility to accept work in the United States through Form I-9.
In addition, all employees must pay federal income tax to the IRS, so its incumbent upon all employers to ensure their new hires complete Form W-4, which sets up federal income tax withholding.
New York State compliance
All employees in New York are required to pay state income tax. During the onboarding process, all employers need to have their employees complete Form IT-2104 to set up state income tax withholding.
In 2010, the New York State Department of Labor passed the Wage Theft Prevention Act in order to give more protection to workers in New York. It requires all employers in the state to provide written notice to employees about wage payments.
Check out our free New York State Employee Onboarding Kit for help. It features all the forms you need and includes instructions on how to complete them.
Other best practices
You'll want to create a personal information form. This is where you can keep critical information about their employee - should you ever need to reference it - like their full legal name, Social Security Number, address and contact information.
Also, you may want to set up direct deposit. Employers aren't allowed to force their employees to accept direct deposit, but these days most employees prefer to be paid that way. Plus, it saves time and money for the employer.
Recently we wrote about how important it is to have a detailed job description.
And depending on your business and the type of position you're hiring for, you may want to consider having your new hire sign a confidentiality agreement.
Of course, there's a lot that goes into a successful onboarding of a new hire - especially when you consider federal and state compliance as well as traditional best practices.
For more guidance, check out our free New York State Employee Onboarding Kit.
If you're hiring an employee, or think you might be soon, check out our comprehensive resource page, Employee Onboarding - A Complete Guide. This is a handy, tightly-packaged outline that presents all the critical hiring and onboarding elements in simple, chronological order.